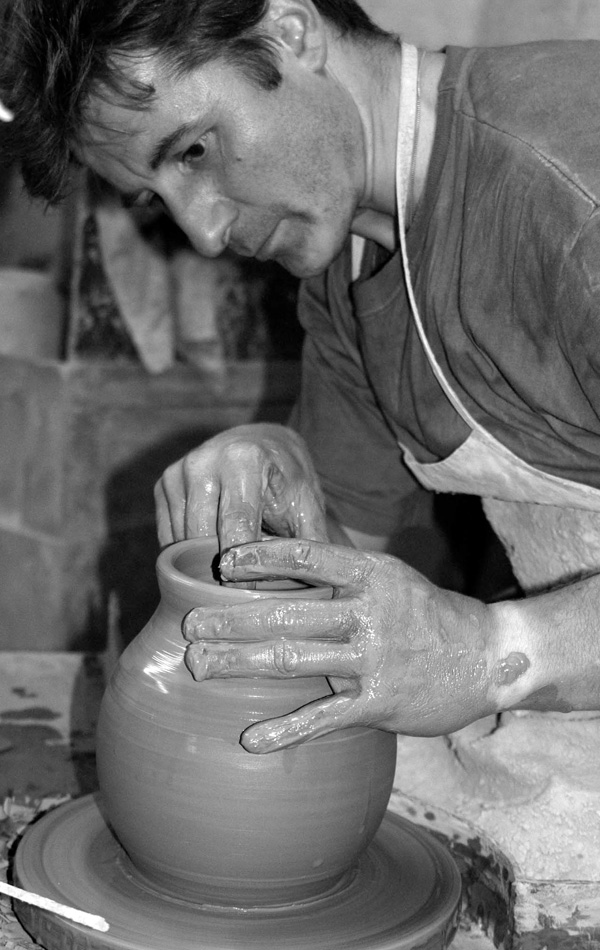 Cristalleria Ceramica Artigiana
since 1991
Francesco's work background is typically artisanal. At the age of ten he began working with glass under the supervision of his father Carlo a master craftsman of glass.

At the age of fifteen he became student of the sculptor Aldo Ciolli an international renowned artist.

From the beginning he continued on the road of working with ceramics and glass and he had the honor of collaborating with a great glass master Dorino Bormioli.

In 1999 he delivered a bas-relief for the jubilee to Pope John Paul II in Rome and after in 2000 he crafted a ceramic Madonna for the Pope which is exhibited in Vatican.

Many of his creations are exhibited in elegant New York showrooms that collect the creations of the best master craftsmen in Italy.

In 2016 he was awarded in Milan as a master of art and crafts placing him among the best Italian glass masters of international fame.

Its name is linked to his company C.C.A of Aiazzi located in Colle di Val d'Elsa which is a city full of tradition and history like many Tuscan cities and is located between Siena and Florence near San Gimignano.

His creations are inspired by the old traditions of Tuscan ceramics with hand-modelled earthenware and sculptures.

For the glass he prefers the creation of mouth-blown glasses in green glass and others that refer to medieval models.